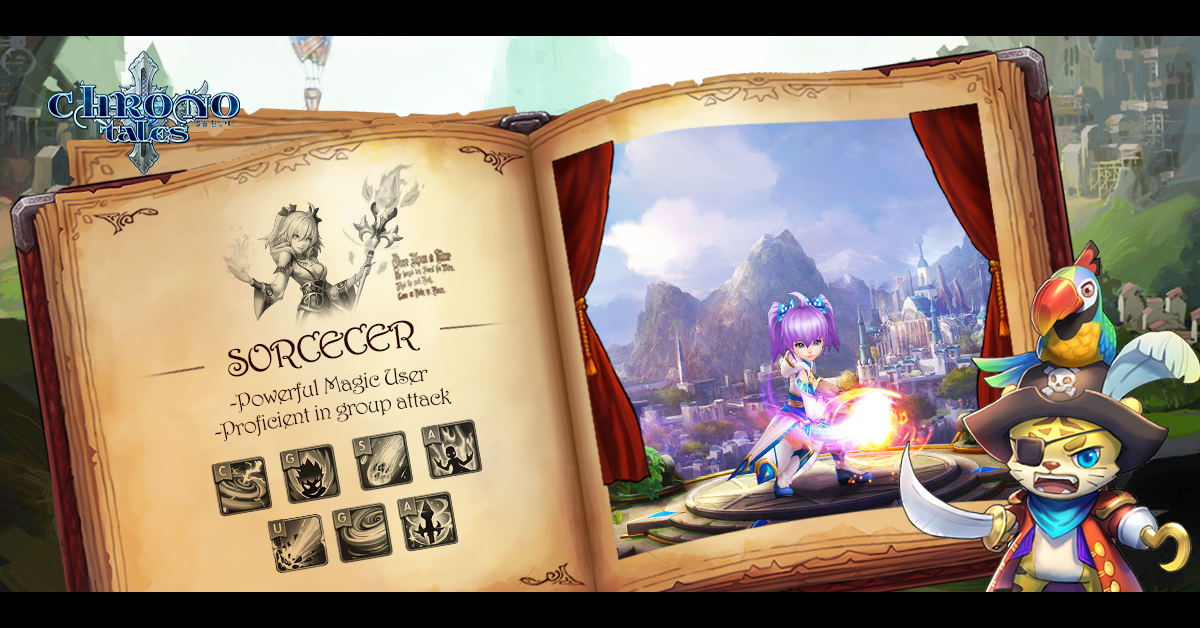 Sorcerer
"I am thunder and storm" –Wizard Saint•Davince
Job description:Multiple target attack, the most dominant fire power in team.
As a sweeper that capable for attack multiple targets in battle, Sorcerer is an output core unit in team who really need allies to provide shield cover.
Advantages in PVP:With the protection from team, sorcerer can focus on create stress for enemy. Anti-control and revive skill makes them flexible in facing changeable environment.