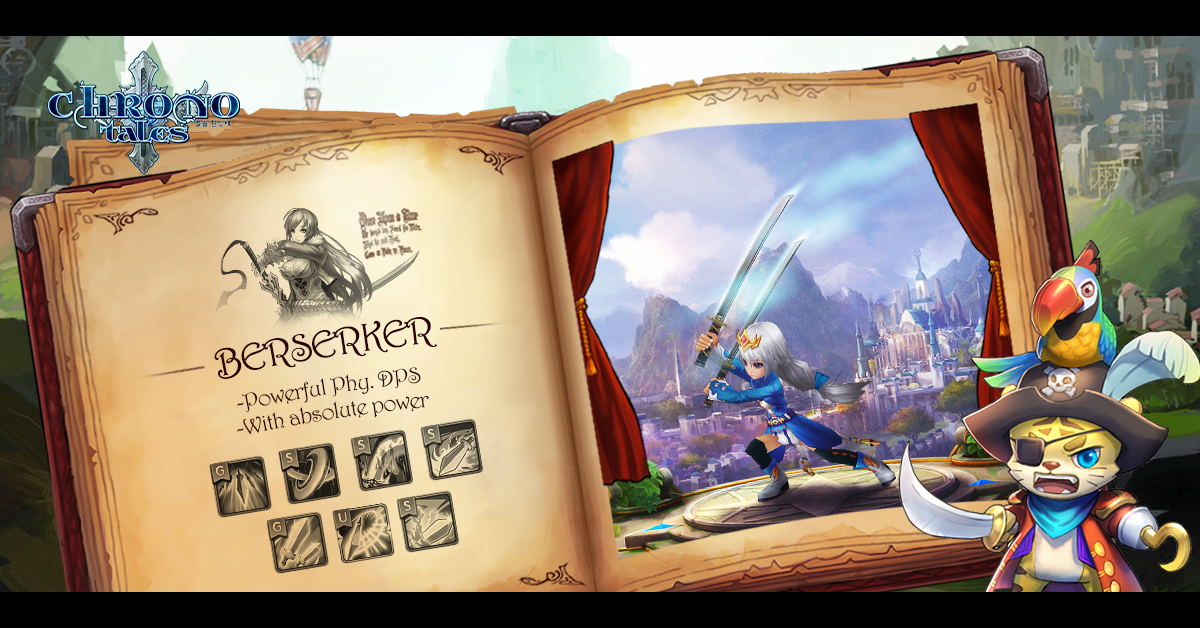 Berserker
"Swift like a wind, merciless like a rain!" –Juggernaut•WuMing
Job description:Single Target,the main single who deliver damage in party.
Critical is one of the characteristics of Berserker. Berserker will take the first attempt in battle mostly.
Advantage in PVP:Rhythm with teammates,Berserker can eliminate the enemies in short time.
Main Skills:Multiple Storm Slash、Death Pursue.