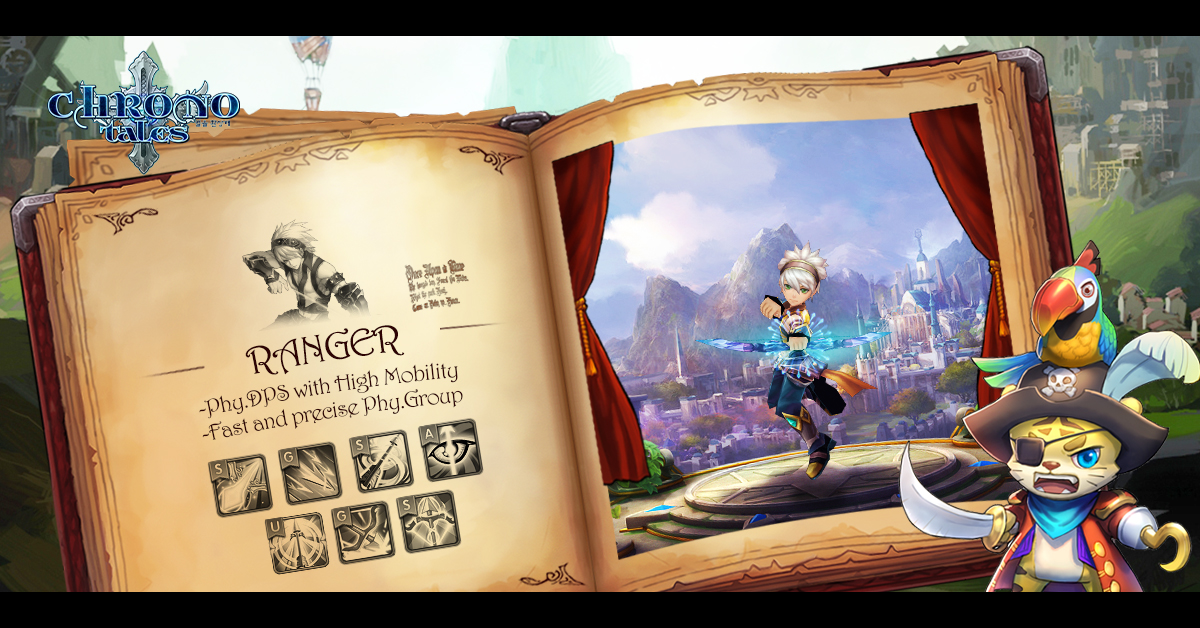 Ranger
"Put an apple on your head!" –Ranger Legend •Toria
Job description: Critical damage, the tactical weapon in party
Explosive damage output is the main feature of Ranger. Pin the enemies by using their critical damage that act as a vital character in team.
Advantage in PVP: By using buff to deliver an explosive damage to enemies in a short time.
Main Skills: Rage、Star fall.