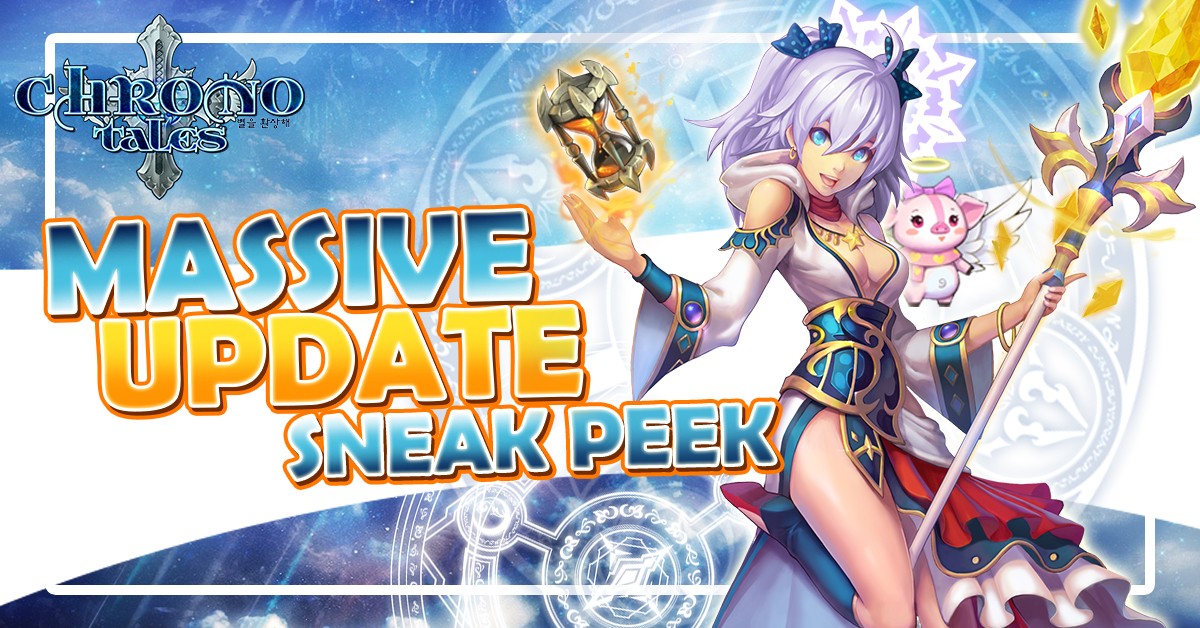 ★Summer Event★
Summer Event is showing now! During the hot summer, the Event Envoy, Xia Bingbing has brought interesting Summer Event to bring some cool to you:
Cool Summer- Cold Ice blended dessert will appear at any scene at certain time, after team accepting challenge will get rich rewards.
Fruits Planting- Plant different kind of seed, will harvest Summer Tian Mimi
Hide & Seek- Try to find the little kids that hide anywhere, and complete the quest they give to get rich Exp, fruit seed, or other item reward(their location is fixed, remember to share with friends if find it)
Login Reward- Login daily to easily get reward, and there's still have chances to activate super high value of giftpack, don't miss it!
Growth Target- Within 7 days after character created, will newly increase growth target instruction, able to check details in game
★Cross-Server★ - C-S Friends function is released, able to add C-S friends from C-S Zone or Budokai
- Able to check friends' details, spaces and private chat
★Budokai All-round Opening★
Budokai will open in all-server area, warrior that reached lv 70 can join it, and we also make some correction:
1. Before getting"Get Better"title, the competition point will not decrease if lose.
2. No more down grade, after losing will only maximally drop to 0 points of self-lv
3. Times resetting is 3 times per day, the remain times of today will accumulate to the next day, and no exceed 5 times
4. Have speed up the matching speed of Competition
★Monthly Giftpack★
The Mall has added valuable monthly giftpack, enter the game to know more details
★Summer New Appearance★
1. Added Carefree Youth Fashion, Fashion Sunglasses (Male), Cool Hat(Female), Cutie Bunny accessory, and Cool Fox accessory
2. Carefree Youth·Permanent Fashion able to buy it from Fashion Shop
3. Fashion sunglasses, Cool Hat, and Cool Fox accessories able to get it from the login reward of Summer Event
4. During having "Summer Watermelon", there's chances to get Cutie Bunny accessory(Get Summer Watermelon through Fruit Planting)
★Pet Change★
1. Have made changes on every "Charisma" added Phy. stats
2. Optimize of the effects of these pet's skills:
Adv.Stealth:Lasting for 4 rounds has changed to 3-5 rounds, and the pet with stealth will decrease 10% DMG has also changed to 6% DMG
Adv.Nirvana:The chances of reviving owner change to 30%
Heart Purify Spell:Cooling time has changed to 6 rounds
Adv.Mighty Slash:Deal extra DMG to the pet which acquire more 1.6 times of HP value than itself
Adv.Sensitivity:Chances of clear the stealth effect of enemy change to 35%
★Voice Of Chrono Tales★
The first wave of Happy Family documentary, Chrono Voice will accompany with you in this hot summer
Voice of Chrono Tales
Sing of Star, open audition of Chrono Voice is coming!
1. Application of Open Audition
All participants can freely record and upload your singings, the others can go find the Chrono Voice Ambassador in Sacred Heart City (On the upper right of Summer Event Envoy, coordinate: 89, 61) to listen
2. Voting section of Open Audition Vote for all participants, then decide the top 10 from each servers, still able to upload the music during this section (Participants that enter the top list will receive rich item reward, exclusive title, rare appearance item and others)
After the audition ended, will held the Qualifying Match and Final Match of all-server, don't miss out!
★Budokai's all-new ended panel★
1. Budokai has new added a bulk of battle badge, use to prove the team members that given great contribution in Budo battle: Godlike, Full Blast, Killing Spree, Light of Healing, Hold the situation, and others. Seeking the exclusive honor, and who'll be the MVP?
2. Checking battle data, adding C-S friends, team-up with expert, liked for the best teammates, and receive the top honor together
3. Newly added a bulk of Budokai Achievement: Godlike Skills, Relentless Improvement, King of Stars, All on you, King of MVP, and more achievements waiting for you
★ Lv90 of World BOSS ★ -Ancient Beastmaster
1. 90BOSS, Ancient Beastmaster is coming, will appear in the surrounding of South Gate of Sacred Heart City
2. Ancient Beastmaster will release after the World lv achieving lv 80
★Daily Quest★
1. Changing of the schedule of Treasure map: After using the Treasure Map loading bar, will not pop-out the drawing panel of spinning reward, but directly get the reward (or trigger event)
2、Guild Quest has changed to 5 rounds per day, no changing of total reward (increased the reward of each round)
★Happy Family Ready★
Being together with your beloved, Star Home is releasing sweetly! We hope the home will be a shelter to all warriors after those tired battle
1. After achieving lv 55, able to forward to find Homekeeper, Warmy in Sacred Heart City (Coordinate 82,62) to buy Home
2. Able to buy your favourite furniture in Furniture Mall, to decorate your home, your lovely home
3. Each furniture will bring prosperity to Home, after it reaching the conditions, you're able to expand the Home
4. The pre-proportion of Home is Cabin, able to expand it to Condominium, Elegant Court, Luxurious Attic, Mansion, Villa, and Castle. The higher proportion you have, the bigger building space you will get
5. Able to build bedroom, pet room, storage, production room, and other building. Different building has different function, check the details in game!
★Star Friends Moment★
In CT is able to have your own friend moment as well. Everyone can enter friends moment through personal space to share your daily life, love experience, and also able to comment or like friends moments. The most important is you can also find a partner to play game together!
★Equipment Breakthrough★
1. Newly added the function of equipment breakthrough, lv 90 equipment with +12 enhancement will unlock breakthrough function
2. After breaking through will get following effects:
Strengthen Power:Equipment enhance BUFF effects increase 2%
Craftsman:Equipment enhance failure will maximally drop to enhance+10
At the same time, will release higher lv of enhance lv, check the details from game!
3. Breakthrough Divine Stone can be purchased from Gold Market
★The Mall and Market★
1. This week offering has added Transmogrify giftbox and Fine. Pearl Bag selling
2. Mystery Shop has added refresh button, every day can extra refresh (Unlock after achieving privilege)
3. The purchase limit of Refine Stone in Gold Market will increase according to the lv. After players has achieved lv 90 & 95, will release extra single purchasing
4. In the Gold Market, Lucky Gem purchase is added
5. Mystery Shop has newly added some items, hope you'll like it
6. New added 150000 and 200000 slots of topup rebate
7. Topup rebate 10000 diamonds increased the refresh times of Mystery Shop, and 2000 diamonds increased the privilege of friends amount(Able to receive extra 10 friend list limit)
8. Optimized some Fashion's price of Fashion Shop
9. The Mall has increased the Spirit Bag, able to expand the bag
★Daily Giftpack★
The reward has increased daily giftpack purchase, know more details from game
★Others★
1. Character details' panel has new added the title of Budokai, Spatio-Temporal Challenge ranking shown and entrance of function checking
2. Updated the appearance of Bobo, hope you like it
3. Added welcome mail on creating character, if the lv is too farther away with World lv, the system will send Exp, and Adventure Exp to compensate 4. Slightly decrease the difficulty of Chore Quest
5. Regulate the effect of Anti.Med, if using too much potions in single battle, the potion effect will decrease due to the Anti.Med
6. Trial of Nobility has increased page flicking configuration, able to check the battle record
7. Updated the configuration of Fashion interface, have increased the skip button of Fashion Shop
8. When fail to challenge constellation, the correspond constellation will clamour the opponent on talk channel
9. When the MP is insufficient, still able to make pre-choosing of skill, to convenience the battle judgment under some conditions (Hints will be given)
10. Budokai NPC has added "Random View" button, tap to random view the current battle
11. Optimized the shown button of Put on Sale and Withdraw of Mall
12. Optimized the matching rule of Guild Hero War, will not meet the same opponent2 rounds a row in a day
13. Repair the problem of during the growth target producing the smelt item but unable to one-click receive
14. Slightly increase the chances of appearing high quality of wings when resetting, the % of Top quality will increase with the raising of resetting
15. Increase the chances of refining high star stats, the % will increase with the raising refine times of weapon
16. Pet Skill- Ghost Spell/Adv.Ghost Spell: Regulate to after 3-4 rounds will auto-revive
17. After the amount of apprentice graduated exceed 6 times monthly, the graduate Exp that master receive will decrease, and clear in the next month
18. Overlaying the item with increasing bulk using configuration
19. Gold Market has added bulk purchasing operation, long press to do this action
20. Optimized the matching interface of Budokai, and put in some TIPS
21. Optimized the UI shown of Rebate
22. Newly added the Happy Summer giftpack, check it on the reward panel
We're looking foward to hearing your feedback once you've had a chance to test these change & update. Thanks again, and happy playing!